Social Emotional Learning for School Nurses
Click here to REGISTER NOW
Overview:
Dr. Mary McCarthy explains the importance of social emotional learning for students. She discusses what it is, how social emotional behaviors positively impact academic success, and how school nurses can assess social emotional competencies.



If any of the programs are not working in Google Chrome, try using Firefox or Internet Explorer. Call or email Lindsay at (617) 373 3466 or l.hawthorne@northeastern.edu if you are still having trouble.



Cost:
$20.00
Contact Hours
1.5
Objectives:
As a result of this online program, participants will be able to:
Define Social and Emotional Learning for students

Generate at least two connections between School Nursing practice and SEL

Research what your school has currently in place for SEL

Locate SEL resources and evidence based practices for personal and collaborative team planning

Explain the SEL difference between NCLB and ESSA

Identify how ESSA funds may be used for SEL
Presenter: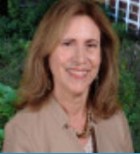 Dr. Mary McCarthy has an extensive educator career as a teacher, and a school and district administrator. In addition to her vast experience, Mary has been very involved in Social Emotional Learning. She has presented nationally and internationally on SEL, published journal articles and co-authored a book chapter on SEL.
MA State Coordinator, Character Education Partnership (CEP) Washington, D.C. 2006-2014
Key Presenter, Boston University, Center for Character Education and Social Responsibility Conference on Service-Learning, January 2014
Presenter, Conference on School Climate with Maurice Elias, January 2013
Presenter, B.U. conference on Anti-Bullying, January 2012
Board Member, B.U. Center for Character Education & Social Responsibility, 2012-2014
Presenter, Social & Emotional Alliance for MA (SAM) Conferences at Wellesley College, 2012- 2014
Co-presenter, Mass. Secondary School Principals Association Conference, Falmouth, MA, Global Education, July 2013
Board member, Social & Emotional Alliance for Massachusetts (SAM) 2012-2015