Advocacy: Speak out for student health loudly, often, and strategically
Click here to REGISTER NOW
Overview:
Anne Sheetz, MPH, RN, NEA-BC, former Director of School Health Services for the Massachusetts Department of Public Health, shares her expertise and encouragement for speaking publicly and effectively about student health issues and the school nurse role. This presentation was provided at the Northeastern University School Health Academy summer conference in August, 2017 in Hyannis, MA. The focus is on advocacy efforts generally with examples from Ms.Sheetz's experience with Massachusetts and several other states.
Cost:
$20.00
Contact Hours
1.0
Objectives:
As a result of participating in this online program, the participant will be able to:
1. identify 2 published research articles that support the value of having a full-time nurse in every school every day.
2. identify 5 strategies for increasing public awareness of student health issues and the school nurse role
3. describe how changes in the Medicaid Free Care Rule might impact payment of school health services
4. commit to 1 interaction with 1 decision maker to advocate for student health and school health services
Presenter: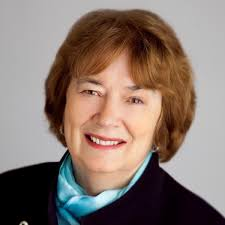 Anne H. Sheetz, MPH, BSN, RN, NEA-BC
1989-2013 Director of School Health Services, Massachusetts Department of Public Health
1971-1986 Massachusetts General Hospital Chairman of the Pediatric Nursing Service
Published author on more than 30 articles in journals including Amercian Academy of Pediatrics, British Journal of School Nursing, Journal of School Health, Journal of School Nursing, Preventive Medicine
Regular presenter at national conferences: American Public Health Association, American School Health Association, National Association of School Nurses, National Association of State School Nurse Consultants