Vermont School Nurse Online Leadership Series 2022-2023
Location: VIrtual
Cost: $350
Contact Hours: 35
School Nurse Virtual Leadership Series
for Vermont School Nurses
Monthly workshops, November 2022 – June 2023
Made possible by a grant from the Vermont Department of Public Health
Open to aspiring and experienced school nurses.
The overall objective is to strengthen leadership confidence and competencies in order to improve student health and achievement. Outcomes include identifying competencies for improvement and leadership style, creating a plan for professional growth, and demonstrating best practices for leadership.
Drs. Jenny Gormley & Kathy Hassey, experienced School Nurse Leaders/Educators with a combined 44 years of school health experience, are providing this professional learning opportunity for a small cohort of school nurses based on ANA/NASN Standards of Practice, the NASN Framework for 21st Century School Nursing PracticeTM, and best practices for professional development and continuing nursing education.
Guest speakers will join some of the virtual workshops.
Up to 35 contact hours
$350 per person for unique professional learning experience
Monthly virtual workshop sessions will be 7-8:30 pm or 7-9 pm,
using the Vermont State Teams platform.
Contact Hours include individual work on your own schedule and live virtual workshops.
School Nurses who participate in the 3 Vermont Professional Learning Collaborative conferences (Nov. 19th, Feb. 11th, and April 15th) as well as these leadership workshops, present a growth plan and progress to the cohort, and complete online evaluations within 3 weeks of workshops will receive a Certificate of Completion from the Northeastern University School Health Academy and a
CLICK TO DOWNLOAD Flyer School Nurse Leadership Series 2023
Continuing Education Information:
Northeastern University School of Nursing is accredited as a provider of continuing nursing education by the American Nurse Credentialing Center's Commission on Accreditation.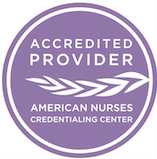 MA Department of Elementary and Secondary Education Provider Number 2016U018
Commercial Support Disclosure:
This program has not received commercial support.
Relevant Financial Relationships:
For educational activities related to leadership, ANCC does not require accredited providers of nursing continuing professional development to identify, mitigate, or disclose relevant financial relationships.
However, we wish to share that:
None of the planners or presenters for this educational activity have relevant financial relationship(s) to disclose with ineligible companies whose primary business is producing, marketing, selling, re-selling, or distributing healthcare products used by or on patients.