How do I Create an Account?
Answer : Hover over the RED LOGIN tab on the right in the black bar on the home page. Click New Account Setup. Fully complete the account information and click Save Account.

How do I Update/Change my NEUSHA Account Information/Email?
Answer: Login into your NEUSHA account using the email used to Create the Account. Click on "View, edit or update your Account"  Update your account information.  Scroll down the page and click on the Update Account button to save changes.

Do you take Purchase Orders or checks?
Answer: We DO take Purchase Orders (PO's) or checks for individual participants.  The other payment option is online with a credit card for individuals. The CashNet system is the secure payment system at Northeastern University.  For groups of 3 or more, purchase orders are acceptable:  please contact Kathy Hassey at k.hassey@northeastern.edu will need the first and last names of each participant and she can register them if they have an account.
How do I register online for a program?
Answer: After logging in, there is a list of choices for you.  You will then pay on line via CashNet (a secure server) with either a credit card or an electronic check.  A confirmation email that includes your receipt and registration information will be sent to the email address contained in your profile.
Where do I find the information for each program?
Answer: Always download the program information PDF. This includes date, time, location, cost, contact hours, speakers and learning objectives for each program.
How do I take an online program?
Answer: Create an account (or Log in if you already have an account). There is a list of choices for you. Click on "Available Programs" under Online Programs. Some of the audio-visual presentations do not play in Google Chrome. We are working on this issue, but if you receive an error message, try using Firefox or Internet Explorer.
Click the desired program and register for it. Take the pre-test.  Click the Audio Visual presentation. When you complete the program, answer the question BELOW the presentation and take the Post test. When you click SUBMIT,  your certificate will be emailed to you and a copy will be saved in your Account History.  Call or email Kathy Hassey at k.hassey@northeastern.edu or 617 593-0335 with any problems.
How do I add an Online Program to the Online Program Package once I have paid for the package?
Once you pay for the Online Program Package, hit "continue to exam" to return to the Online Program Package page and you will see the list of available online programs. Click on the titles and then click "add to online package" to add the program. Then you will be able to complete the program at any time within the next year.
YOU CAN EMAIL KATHY AT K.HASSEY@NORTHEASTERN.EDU OR CALL 617 593-0335 IF YOU ARE HAVING TROUBLE. 
How can a group complete an online program together for a PD day, and pay with a PO?
Contact Kathy Hassey at k.hassey@northeastern.edu and let her know when you're doing the programs, and who is doing which one. She can register everyone once they have an account on www.neusha.org. Kathy will send you the NEU W9 and invoice for the check/PO. Then, the school can do a P.O. and send us a check.
**If you don't need to pay by PO, everyone can register themselves at any time and then complete the program together or separately, and the school can reimburse them.
CLICK HERE For a step by step breakdown of the process for completing an online program with a group!
How much do the online programs cost?
Answer: Cost depends on length of program, usually $10-$40 per program. 
How do I get my Certificate Contact Hours after attending a Day Conference?
Answer: To receive contact hours:
Sign in day of conference.
Participate in the entire program.
Receive code for the face to face program from Directors for online evaluation at the completion of the program.
Go to www.neusha.org, Log into your account, put the Program Code into the BOX, Complete the Evaluation and questions and click Submit. You will receive your Certificate via email immediately after your submission. You will always be able to go into to retrieve a Certificate for a previously completed program in your account history.
** YOU HAVE 2 Weeks to complete the online evaluation.
Northeastern University School of Nursing is accredited as a provider of continuing nursing professional development by the American Nurses Credentialing Center's Commission on Accreditation. 
What if I have to cancel a registration or change my registration to another date?
Answer: If you cancel at least 5 days before a program, there is a $15 cancellation/administrative fee for evening programs, $25 cancellation/administrative fee for a day program, $50 cancellation/administrative fee for a multi-day program.
Within 2-5 days of the program, there is a 50% of the program cost cancellation fee, and if you cancel the day of the program, you will not receive a refund.
If you need to cancel your registration please email Kathy at k.hassey@northastern.edu to request a refund. The credit card you used to register will be refunded. If you need to switch a conference date, please email k.hassey@northeastern.edu and explain what program you need to change and what program you would like to attend.
What program do I need to take for the Orientation Program for DESE licensure in Massachusetts?
Answer: Offered by the educational vendor for the Massachusetts Department of Public Health. The 3 part orientation program needed for DESE Licensure includes 1) Foundations of School Nursing Practice in Massachusetts, a 2-day program held 3 times each year. 2) Medication Administration and Delegation in MA Schools day program initially for licensure then once every 5 years. 3) Mandated Screening Training (603 CMR 7.00 Regulations for Educator Licensure and Preparation Program Approval: School Nurse (Levels: All) Initial License.
Valid license to practice as a Registered Nurse in Massachusetts.

A bachelor's or master's degree in nursing.
A minimum of two full years of employment as a Registered Nurse in a child health, community health, or other relevant clinical nursing setting.
Completion of a 3 part orientation program based on the requirements for delivery of school health services as defined by the Department of Public Health.
Passing score on the DESE Communication and Literacy Skills test  (MTEL)
Do the nursing continuing professional development (NCPD) programs I take from Northeastern University School Health Academy count towards my NBCSN recertification?
Answer: Yes, NBSCN lists the following approved organizations:
Colleges and Universities accredited by state, regional and federal (as US Dept. of Education) accrediting boards
Northeastern University School of Nursing is accredited as a PROVIDER

*

of nursing continuing professional development (NCPD) by the American Nurses Credentialing Center's Commission on Accreditation.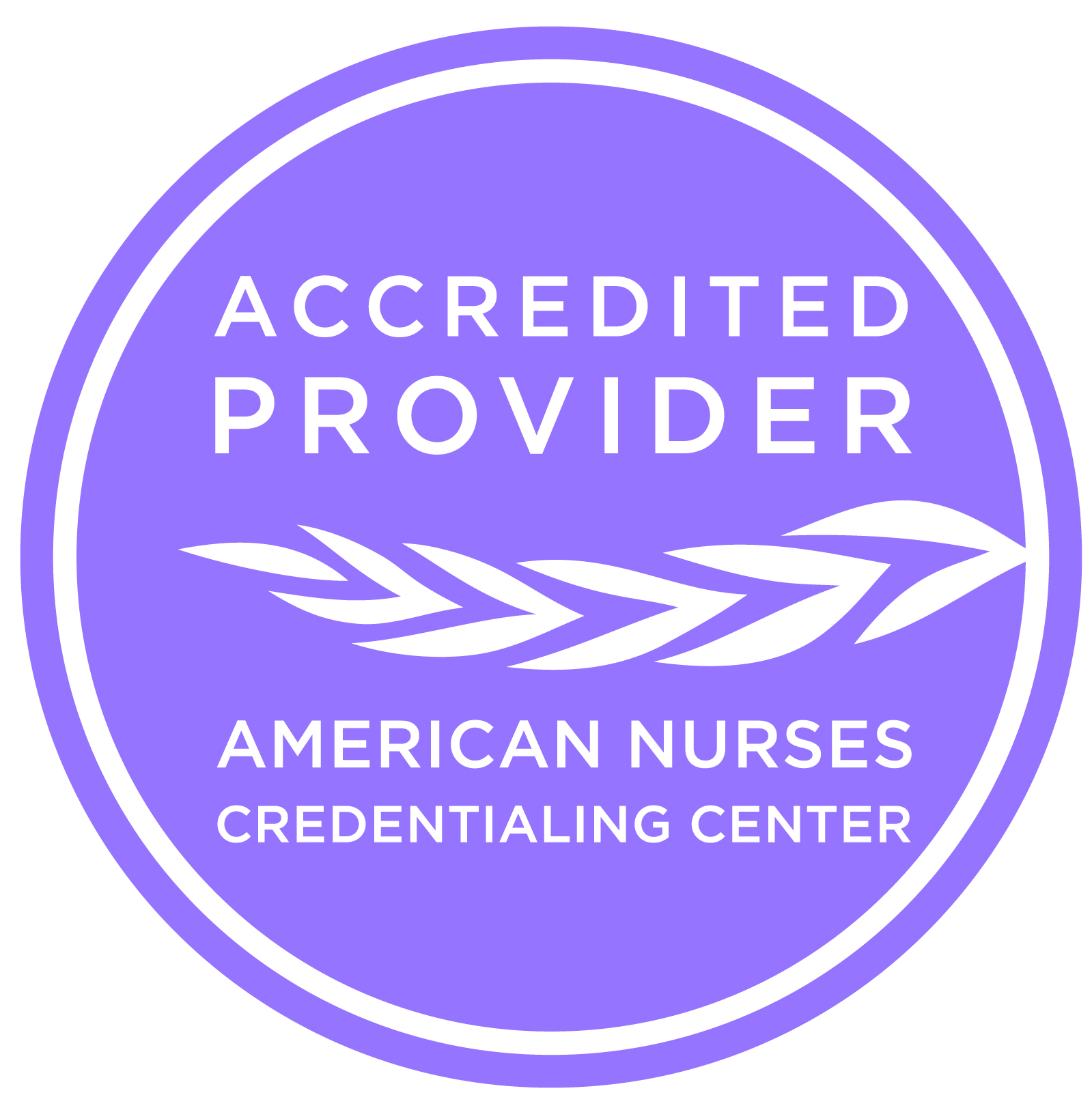 * Providers are organizations in any country that develop NCPD activities using ANCC criteria. 
   Approvers are organizations in the US that approve NCPD providers for compliance with ANCC criteria.
ANCC webpage related to the difference between provider and reviewer https://www.nursingworld.org/organizational-programs/accreditation/ncpd/
What is the conversion of CEU's contact hours and PDP?
Answer: According to the Board of Registration in Nursing in MA 5.02 states: Continuing Education Requirement 15 hours of continuing education within the two years immediately preceding renewal of registration are required for licensure.5.04: Criteria for Qualification of Continuing Education Programs/Offerings.The following guidelines are to assist the licensed nurse to select an appropriate program/offering and the provider to plan and implement continuing education program/offerings. The overriding consideration in determining whether a specific program/offering qualifies as acceptable continuing education is that it be a planned program of learning which contributes directly to the professional competence of the licensed nurse.
Amount of Time:
50 consecutive clock minutes is equivalent to one contact hour.
One continuing education unit (C.E.U.) equals ten contact hours.
One semester hour equals 15 contact hours.
Two clinical hours (100 minutes) is the equivalent of one contact hour.
How do I get a receipt for my registration and payment?
Answer: When you register, you receive an immediate email confirmation back. That is your receipt. Your transaction with CashNet is secure so we don't have access to the original receipt. You can also log into your account and click on Print a Receipt for a program.
What if I need accommodations for a conference?
Answer: Please contact Kathy Hassey at k.hassey@northeastern.edu or (617) 593-0335 at least three (3) weeks before the event.
How do I complete an Evaluation for a Partner Program?
Answer: