Anxiety in Youth and the Use of Emotional Freedom Technique
Click here to REGISTER NOW
Overview:
This program describes the prevalence, pathophysiology, and impact of anxiety on youth and the use of Emotional Freedom Technique as one emerging evidence-based method for managing student anxiety in the school setting. The content is intended for school nurses and counselors working individually with students.
This program was reviewed 11.18.2019 with the following updates:
1. Contact hours are provided by Northeastern University School of Nursing, accredited in November 2017, reaccredited in 2019, as a Provider of Continuing Nursing Education by the American Nurses Credentialing Center's Commission on Accreditation.
2. Learning Objectives are updated as Learner Outcomes.
3. Additional Reference added: see Gaesser & Karan (2018).
4. Links updated and expanded.
5. The planners and presenters have no conflict of interest to declare.
6. This program did not receive commercial support.
Cost:
Free
Contact Hours
0
Objectives:
At the end of this program, learners will be able to:

1. Define the extent of anxiety among U.S. school children today,

2. Explain the neurobiological basis for anxiety,

3. Explain Emotional Freedom Technique (EFT),

4. Describe the western and eastern understandings of EFT, and

5. Perform the steps of EFT with specific affirmations.
Presenter: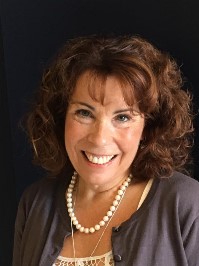 Joanne Baker, BSN, RN, NCSN
School Nurse
Amesbury Public Schools
Amesbury, MA
Presenter Disclosure Statement:
Northeastern University School Health Academy requires that presenters disclose any relationship (e.g. shareholder, recipient of research grant, consultant, or member of an advisory committee) that the presenter may have with commercial companies whose products or services may be mentioned in their presentations. The existence of these relationships is provided for the information of participants and should not be assumed to have an adverse impact on presentations.

The opinions expressed in these continuing education programs are those of the presenters and do not necessarily represent the views of Northeastern University School Health Academy. Participants have an implied responsibility to use the newly acquired information to enhance patient outcomes and their own professional development.
Continuing Education Information:
Northeastern University School of Nursing is accredited as a provider of continuing nursing education by the American Nurses Credentialing Center's Commission on Accreditation.

Participants successfully completing this program and completing an online evaluation will receive a certificate of contact hours issued. Certificates may be printed and will also be accessible on the neusha.org website under participants' account histories.