Narcolepsy Impacting Students: Overview and School Accommodations
Click here to REGISTER NOW
Overview:
Narcolepsy Impacting Students: Overview and School Accommodations is presented by Dr. Kiran Maski, a Neurologist at Boston Children's Hospital. The pathophysiology of Narcolepsy is explained and the impact on students' academic success, emotional support and school accommodations are discussed.
Cost:
$ 25.00
Contact Hours
1.5
Objectives:
The participant will be able to describe:
Hypersomnia:When should I be concerned?

Symptoms and signs of narcolepsy

Why narcolepsy is often missed diagnosis

Pathophysiology of narcolepsy

Newly described co-morbidities of narcolepsy

Treatment for narcolepsy

Anticipatory guidance (driving safety)
Presenter: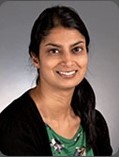 Dr. Kiran Maski, Neurologist, Children's Hospital Boston
"As a faculty member in the Departments of Neurology and Sleep Medicine at Boston Children's Hospital (BCH), I have focused my clinical and research interests on the relationship between sleep, cognition, and mood in children. Under the mentorship of Dr. Robert Stickgold and funded by the American Sleep Medicine Foundation and American Academy of Neurology, I have conducted two research studies evaluating sleep dependent memory consolidation in children. In my clinical practice, I have developed expertise in the evaluation and treatment of patients with central hypersomnia, with mentorship from Dr. Thomas Scammell. In 2012, I developed a central hypersomnia clinic at BCH in which I follow about 100 patients with narcolepsy and diagnose as many as 5-9 new patients per year. In my clinical practice, I have been struck by the high degree of cognitive, behavioral, and affective co-morbidities among my patients with narcolepsy and endeavor to focus my research in deeply phenotyping this cohort, uncovering novel, sleep-dependent pathophysiology that explains their behavioral/mood co-comorbidities and, importantly, to identify novel treatment paradigms that reduce their disease burden."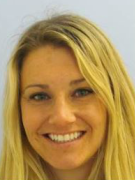 Amy Raeder, MA, Patient & Family Educator, Children's Hospital Boston

Simmons College Boston, MA. Master of Science in Education: Special Education, Moderate Disabilities
Framingham State College Framingham, MA. Bachelor of Arts, Communications
Massachusetts Initial Educator License: Moderate Disabilities PreK-8
Vermont Initial Educator License: Moderate Disabilities K-8
Feb. '16- Present Boston Children's Hospital, Neurology Department Boston, MA Patient & Family Educator

Presenter Disclosure Statement:
The planners and presentor for this program have no conflict of interest to declare and no commercial support was provided for this program.

Presenter Dr. Kiran Maski based the content on feedback from focused groups with school nurses of students with narcolepsy in 2015. Based on their feedback and her expertise, Dr. Maski wrote a grant, "Improving Narcolepsy Awareness and Screening Schools", received Institute Review Board (IRB) approval from Boston Children's Hospital and was funded to develop this educational activity by the American Sleep Foundation, a foundation of the American Academy of Sleep Medicine, a non-profit professional society, focused in the subspecialty of sleep medicine health care (http://www.aasmnet.org/aboutaasm.aspx)
Continuing Education Information:
Northeastern University School of Nursing is accredited as a provider of continuing nursing education by the American Nurses Credentialing Center's Commission on Accreditation.

Participants successfully completing this program and completing an online evaluation will receive a certificate of contact hours issued. Certificates may be printed and will also be accessible on the neusha.org website under participants' Account Histories.