FREE Zika and Other Exotic Threats to Worry About
Click here to REGISTER NOW
Overview:
Dr. Al DeMaria presents information about Zika, Ebola, Mumps, Food Borne Illness and Antibiotic resistance. This presentation was taped at the August 2016 Summer Academy in Hyannis, Massachusetts.


Cost:
Free
Contact Hours
0
Objectives:
For the school nurses to understand the scope of infectious diseases and treatments that they may encounter in their practice.

If any of the online programs are not working in Google Chrome, try using Firefox or Internet Explorer.

Presenter: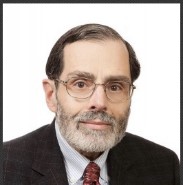 Dr. Al DeMaria is Medical Director of the Bureau of Infectious Disease and Laboratory Sciences in the Massachusetts Department of Public Health and State Epidemiologist for Massachusetts. He has been involved in applied epidemiology, public health surveillance and public health practice for over 26 years.
He is a graduate of Boston University and Harvard Medical School. He trained in Internal Medicine at Montefiore Medical Center in The Bronx, New York and in Infectious Diseases at Boston City Hospital. Prior to joining the Department of Public Health, he was in private practice, and prior to that on the staff of The Maxwell Finland Laboratory for Infectious Diseases, Boston City Hospital.
He is a Fellow of the Infectious Diseases Society of America and the Society for Healthcare Epidemiology of America. He is a Past President of the Council of State and Territorial Epidemiologists and of the Northeast Branch of the American Society for Microbiology. He serves as a member and advisor on several committees of the Massachusetts Medical Society and is on the board of The Public Health Museum.
Presenter Disclosure Statement:
In accordance with Northeastern University School of Nursing, the School Health Academy requires that faculty members disclose any relationship (e.g., shareholder, recipient of research grant, consultant, or member of an advisory committee) that the faculty may have with commercial companies whose products or services may be mentioned in their presentations. The existence of these relationships is provided for the information of participants and should not be assumed to have an adverse impact on faculty presentations.
THIS SPEAKER HAS NO CONFLICT OF INTEREST TO DECLARE

Continuing Education Information:
Northeastern University School of Nursing is accredited as a provider of continuing nursing education by the American Nurses Credentialing Center's Commission on Accreditation.

Participants successfully completing this program and completing an online evaluation will receive a certificate of contact hours issued. Certificates may be printed and will also be accessible on the neusha.org website under participants' account histories.