Promoting Resilience & Healthy Outcomes for LGBTQ Students
Click here to REGISTER NOW
Overview:
This 2 hour online program presents instructional material for school nurses working with students who identify as lesbian, gay, bisexual, transgender and/or queer (LGBTQ). The expert presenters discuss a range of issues impacting LGBTQ student physical and behavioral/mental health and school success. Examples from the Massachusetts experience illustrate the journeys that are common to many LGBTQ students and their families across the United States.
Cost:
$ 10.00
Contact Hours
2.0
Objectives:
As a result of this online program, the learner will:

1. understand the school nurse role in supporting LGBTQ students in school

2. gain confidence in providing effective care to LGBTQ students in school

3. understand differences between terms: sex, gender expression, gender identitiy, transgender, sexual orientation, cisgender, social transition, medical transition

4. gain awareness of current approaches to reducing risk of HIV/AIDS in the LGBTQ student population

5. learn about federal and MA state laws and guidelines pertaining to LGBTQ students
Presenter: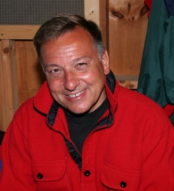 Jeff Perrotti MA CAS


Jeff Perrotti is the founding Director of the Massachusetts Department of Elementary and Secondary Education's Safe Schools Program for Lesbian, Gay, Bisexual, Transgender, Queer, and Questioning Students. He is the co-author, with Kim Westheimer, of When the Drama Club is not Enough (Beacon Press, 2001), and he facilitated the development of the Massachusetts Department of Elementary and Secondary Education's pioneering Guidance on Gender Identity. He also developed the instructor's materials for the McGraw Hill textbook, Human Sexuality: Diversity in Contemporary America. Jeff has conducted numerous workshops on sexual orientation and gender identity and expression for school administrators, counselors, nurses, coaches, teachers, parents and students. Jeff has assisted many schools and families in orchestrating a thoughtful, comprehensive, and successful process where transgender students have transitioned their gender. For several years Jeff has taught and advised students at Harvard University. Jeff was featured on Italian Rai International Radio, speaking about Harvard's acclaimed Positive Psychology course, and he has received several awards for excellence in teaching.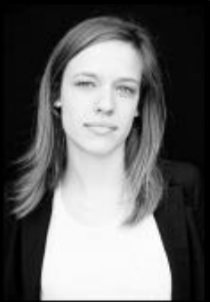 Julian Dormitzer BSN RN

Julian Dormitzer, BSN, RN, joined the Fenway Institute at Fenway Health as a Research Nurse in 2011 and now works there as a Biomedical Project Manager. She has been a member of the Massachusetts Commission for LGBTQ Youth since 2013 and was elected to be a Vice-Chair in 2014 and the Chair in 2015. Julian graduated from Grand Valley State University in May of 2011 with a Bachelor's Degree in nursing. While a student, Julian served as President of her University's Student Nurses' Association and was heavily involved with the Student Nurses' Association on the state level as well. She continues to work with nursing faculty from Grand Valley State to incorporate LGBT cultural competency related to clinical care into the undergraduate course work. In the fall of 2016, Julian will begin a DNP program at the Massachusetts General Hospital Institute for Health Professions.



Landon Callahan, college student

Click on the two links below to learn more about Landon.
Presenter Disclosure Statement:
In accordance with Northeastern University School of Nursing the School Health Academy requires that faculty members disclose any relationship (e.g., shareholder, recipient of research grant, consultant, or member of an advisory committee) that the faculty may have with commercial companies whose products or services may be mentioned in their presentations. The existence of these relationships is provided for the information of participants and should not be assumed to have an adverse impact on faculty presentations.
Continuing Education Information:
Northeastern University School of Nursing is accredited as a provider of continuing nursing education by the American Nurses Credentialing Center's Commission on Accreditation.

Participants successfully completing this program and completing an online evaluation will receive a certificate of contact hours issued. Certificates may be printed and will also be accessible on the neusha.org website under participants' account histories.