Holistic School Nursing, A New Paradigm: An Evidence-based Specialty RECORDED WEBINAR
Click here to REGISTER NOW
Overview:
Cyndi Aldrich, M.Ed., BSN, HN-BC, explains how school nurses can incorporate holistic nursing into their practice.
Cost:
Free
Contact Hours
0
Objectives:
Learning Outcomes: After this webinar, participants will be able to:
1. Describe Holistic Nursing as an evidence-based specialty
2. Define complementary/integrative and alternative health
3. Describe the paradigm shift and how it looks in school health
4. Identify integrative/complementary techniques that may be used in for a more holistic approach to school nursing practice.
Presenter: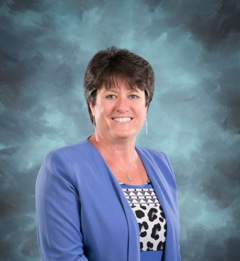 Cyndi Aldrich, M.Ed., BSN, HN-BC, is certified as a school nurse through the Massachusetts Department of Elementary and Secondary Education and has been practicing as a school nurse for over two decades. As a board certified holistic nurse, she understands the interconnectedness of mind, body, and spirit and uses nursing theory, expertise and intuition to help guide individuals in self-care to holistic wellness. Ms. Aldrich is trained as a holistic stress management educator. She uses her expertise to teach evidence based stress management, taking into consideration the holistic model of health. Ms. Aldrich presented "Weaving Social Emotional Wellness into the Classroom" at the National Conference for the Association of Middle Level Educators. Her article titled "The Role of the School Nurse: A Holistic Approach to Mental Health in Schools" was published in the June 2018 edition of the American Holistic Nurses Association, "Beginnings" Magazine.
Presenter Disclosure Statement:
The planners and presenters of this program declare no Conflict of Interest and there has been no Commercial Support for this program.
Continuing Education Information:
The School Health Academy provides these continuing education hours through Northeastern University School of Nursing. Northeastern University School of Nursing is accredited as a provider of continuing nursing education by the American Nurses Credentialing Center (ANCC's) commission on accreditation.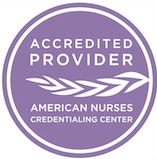 Participants successfully completing this program will receive a statement of credit for contact hours. Statements of Credit may be printed on-line after successful completion of the learning assessment.