Vaping as a Pediatric Crisis: Legal and Treatment Perspective and Resources
Click here to REGISTER NOW
Overview:
Cost:
$ 15.00
Contact Hours
1
Objectives:
After watching this program, the participant will be able to
Describe the policy work needed to legally help with a public health issue like vaping.
Identify current resources for supporting students seeking to reduce nicotine use.
Presenter: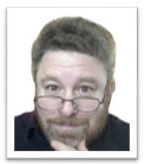 Mark Gottlieb, J.D. Executive Director
Mark Gottlieb joined the staff of the Public Health Advocacy Institute in 1993 after graduating from Northeastern University School of Law. His efforts have focused on researching tobacco litigation as a public health strategy as director of the Tobacco Products Liability Project, reducing the harm caused by secondhand tobacco smoke through a variety of legal and policy approaches, fostering scholarship using tobacco industry documents, and, more recently, examining legal and policy approaches to address obesity. Mark is an adjunct professor at Northeastern University School of Law where he teaches and operates the Public Health Legal Clinic. He is the Executive Director of the Institute and lives in Cambridge, MA with his wife and assorted children and dogs. A listing of some of his publications can be viewed here.



Carolyn Cranos, MPH

Ms. Cranos is the Training Program Director at the Center for Tobacco Treatment Research and Training (CTTRT), University of Massachusetts Medical School. CTTRT's Tobacco Treatment Specialist Training Program is accredited by the Council of Tobacco Treatment Training Programs, and over 600 individuals from around the world participated in at least one of its training programs offered in the past year. Ms. Cranos' previous experiences include advocating for smoke-free restaurants and workplaces and promoting tobacco dependency treatment for the City of Cambridge Health Department and acting as coordinator for the Multi-State Collaborative for Health Systems Change (MSC), a collaborative of organizations and individuals working within states and nationally to support changes in healthcare systems to reduce tobacco use. Her research experience has focused on methods to provide patient education and encourage preventive care. She has worked with stakeholders to implement systems to use electronic health records and web resources to prompt providers on recommended preventive care and to support clinician and patient decision-making. Ms. Cranos has a Master's in Public Health focused on Health Education. She is a member and Treasurer-Elect of the Association for the Treatment of Tobacco Use and Dependence (ATTUD) and a member of the Society for Research on Nicotine and Tobacco. She enjoys tap dancing and playing guitar.
Presenter Disclosure Statement:
The planners of this educational activity have no conflict of interest to declare. The speakers have no conflict of interest to declare unless otherwise indicated prior to their presentations.
Continuing Education Information:
Northeastern University School of Nursing is accredited as a provider of continuing nursing education by the American Nurse Credentialing Center's Commission on Accreditation.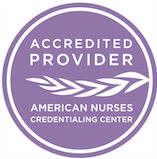 Department of Elementary and Secondary Education Provider Number 2019U0003

Participants successfully completing this program will receive a statement of credit for contact hours. Statements of Credit may be printed on-line after successful completion of the learning assessment.