10. COVID-19 Peer Support/Self Care/Resilience for Health Care Professionals during COVID-19
Click here to REGISTER NOW
Overview: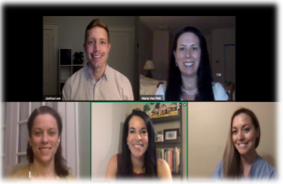 This webinar is presented by the Northeastern University School of Nursing to support Health Care Providers during COVID-19. April 2, 2020
FREE Contact Hours: 1 Length: 60 minutes
Cost:
Free
Contact Hours
1
Objectives:
After watching this program, the learner will be able to:
1.Describe the feelings associated with being a front-line provider during the COVID-19 pandemic. 





2.Describe the impact that COVID-19 may have on health care providers' emotional well-being.





3.Describe how the tenants of how clinical peer support can be of value during the COVID-19 pandemic.





4.Definethe mind-body connection. 





5.Describe how mindful practices can support effective processing of thoughts and emotions.





6.Define resilience and identify mindsets and behaviors that service as protective factors.





7.Apply tenets of brain science to enact a strategic self-care plan for professional/personal sustainability and





well-being. 
Presenter:
Moderator:
Joshua Lea, DNP, MS, MBA, CRNA is an Assistant Clinical Professor at Northeastern University and a practicing CRNA at Mass General Hospital in Boston, MA. Dr. Lea's passion for organizational and clinician wellness began during his MBA, where he received support from the American Association of Nurse Anesthetists Foundation to investigate job satisfaction, burnout and turnover among CRNAs. He has presented this topic nationally and internationally and has a continued interest on promoting a healthy work environment. He is a member of the APSF's Editorial Board and the APSF Board of Directors.
Panelists:
Lauren LaChance BSN, RN, CCRN For the past 9 years Lauren has worked as a registered nurse in the tristate area and is certified and specializes in critical care. She obtained her BSN at the University of Massachusetts Boston and is currently attending Northeastern University working towards completion of the Doctor of Nursing Practice Nurse Anesthesia program. She is passionate and enthusiastic in the collective endeavor to minimize caregiver fatigue, stress, and burnout.
Maria van Pelt, PhD, CRNA, FAAN is Dean, School of Nursing /Associate Dean, Bouve College of Health Sciences and Clinical Associate Professor at Northeastern University and a practicing CRNA at Mass General Hospital in Boston, MA. Dr. van Pelt is widely regarded as an expert, scholar and leader in patient safety. Her seminal impact has been through national and international advancement of the healthcare profession through advocacy, education, research and policy development related to clinician peer support and wellness. She is a 2012 American Association of Nurse Anesthetists Foundation Doctoral Fellow, a 2014 American Hospital Association / National Patient Safety Foundation Patient Safety/Leadership Fellow and a Fellow of the American Academy of Nursing.

Kristen Lee, Ed.D., LICSW, known as "Dr. Kris", is an internationally recognized, award-winning behavioral science professor, clinician and author from Boston, Massachusetts. As the Lead Faculty for Behavioral Science at Northeastern University, Dr. Kris's clinical, research and teaching interests include individual and organizational well-being and resilience, particularly for marginalized and underserved populations. She is the author of RESET: Make the Most of Your Stress, Winner of the Next Generation Indie Book Awards Motivational Book of 2015, and Mentalligence: A New Psychology of Thinking. She is the host of Mentalligence Radio and a regular contributor for Thrive Global and Psychology Today. Dr. Kris's work has been featured on NPR and CBS radio. Her Ted talk, The Risk You Must Take has over 308k views. To learn more, connect with her at www.KristenLee.com and @TheRealDrKris.

Laura Dudley, PhD, BCBA-D, LABA is an Associate Clinical Professor and Associate Chair of the Applied Psychology Department at Northeastern University. She is a Doctoral-level Board Certified Behavior Analyst (BCBA-D) and licensed Applied Behavior Analyst (LABA) with more than 20 years of experience working as a clinician, primarily with individuals with autism and related disabilities. Dr. Dudley's passion for yoga, meditation and mindfulness led her to pursue her certification as a meditation and yoga teacher. She is currently a registered yoga teacher (RYT) and teaches mindfulness courses at Northeastern with a combined focus on the science and spirituality of mindfulness and meditation.
Contributors:
Ruth Ann Murray, PhD, is the assistant dean of graduate and workforce development programs at Northeastern University's Bouvé College of Health Sciences. She has over 25 years' experience in higher education focusing on the development of innovative programming, industry partnerships, and outreach. Prior to joining Northeastern in 2019, she was an associate dean for finance and accounting at Southern New Hampshire University, executive director of the Center for Professional Development at Excelsior College, and assistant dean for business development and the director of the Center for Professional Education at Boston University.
Jenny Gormley DNP, MSN, RN, NCSN is one of the Directors of the Northeastern University School Health Academy and has worked in the School Health specialty since 2000, providing direct care as a per diem and elementary school nurse in two Massachusetts (MA) School districts, and as Director of Health, Nursing, and Safety at a pre-K-12 school in a third school district, managing the staff of school nurses and physical and health education teachers. In 2015, Dr. Gormley joined Dr. Kathy Hassey at the Northeastern University to provide quality continuing education for school professionals. Dr. Gormley is a nationally certified school nurse. She also received her Doctor of Nursing Practice (DNP) at Northeastern University in May 2018.
Kathy Hassey DNP, M.Ed., BSN, RN is one of the Directors of the Northeastern University School Health Academy and provides face to face, online and webinar continuing education for school nurses and school health personnel. Dr. Hassey has devoted the last 19 of her 38 years as a Registered Nurse to the specialty of School Health, in roles that included direct care, administration, education and program development. Dr. Hassey has been actively engaged with her state and national professional organizations (MSNO and NASN) since 2005, serving as President of MSNO from 2007-2009 and serving on the Board of Directors as the Massachusetts representative 2014-2016. Kathy continues to teach in hybrid classroom and online programs for school nurses at Cambridge College in Boston, MA, and Canisius College in Buffalo, NY. In May 2018, Dr. Hassey received her Doctor of Nursing Practice (DNP) at Northeastern University, demonstrating her commitment to life-long learning.
Presenter Disclosure Statement:
The planners of this educational activity have no conflict of interest to declare. The speakers have no conflict of interest to declare unless otherwise indicated prior to their presentations.
There has been no commercial support for this program.

Continuing Education Information:
Northeastern University School of Nursing is accredited as a provider of continuing nursing education by the American Nurse Credentialing Center's Commission on Accreditation.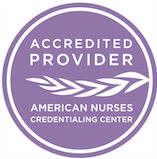 Department of Elementary and Secondary Education Provider Number 2019U0003

Participants successfully completing this program will receive a statement of credit for contact hours. Statements of Credit may be printed on-line after successful completion of the learning assessment.