3. COVID-19: Recognizing Disparities during the Pandemic from Webinar 4/29/2020
Click here to REGISTER NOW
Overview:
This program is a recorded webinar from April 29, 2020 where the panelists discuss the disparities during the COVID-19 pandemic and how school nurses can help mitigate these disparities.
Contact hours: 1.5 Cost: $20 Length: 1.5 hours
Cost:
$ 20.00
Contact Hours
1.5
Objectives:
As a result of this 90-minute educational activity, participants will be able to:
1. Identify current morbidity and mortality data that suggests disparities for individuals and populations during the COVID-19 pandemic
2. Describe how Social Determinants of Health contributes to disparities in morbidity and mortality
3. Describe potential disparities among some communities of color (health, educational, food access, etc)
4. Identify ways in which the school nurse can respond to disparities during the COVID19 pandemic.
5. Describe potential disparities existing for rural communities
Presenter:
Full Bios in Resources
Dr. Neil Maniar is a Professor of Public Health Practice and the Director of the Master of Public Health (MPH) program in the Bouvé College of Health Sciences at Northeastern University. Dr. Maniar's areas of teaching expertise include Urban Community Health Assessment, Health Education, Program Planning and Program Evaluation.
Victoria Ladd , MSN, RN, is the State School Nurse Consultant for South Carolina, a position which is shared by two state agencies, the SC Dept. of Health and Environmental Control and the SC Dept. of Education to address the professional development and support of school nursing and other school health initiatives. Vicky is an RN with an MSN in nursing administration from St. Joseph's College of Maine, and a bachelor's degree in economics from Boston College. She is the Data Coordinator for the SC Association of School Nurses (SCASN).

Brenda Lormil is the Founder of the Haitian American Medical Association (HAMA). She graduated with a BSN in nursing from Regis College in Weston, MA in 2011. She then returned to Regis College for her MSN degree as a Family Nurse Practitioner, graduating in 2015. During her experience as an RN and NP, she has had multiple opportunities to care for wonderful Haitian patients. However, those vial interactions allowed her to witness how the lack of basic health education can cause a lifetime of health complications that could have otherwise been detected earlier or prevented.

Robin Cogan M.Ed., RN, NCSNis a Nationally Certified School Nurse (NCSN), currently in her 19th year as a New Jersey school nurse in the Camden City School District. She serves on several national boards including The American Foundation for Firearm Injury Reduction in Medicine (AFFIRM), a gun violence prevention research non-profit organization and the National Board of Certification for School Nurses (NBCSN). Robin is the Legislative Chair for the New Jersey State School Nurses Association (NJSSNA). Robin writes a blog called The Relentless School Nurse. You can also follow her on Twitter at @RobinCogan.
Candida Rodriguez AD, is a Family Development Worker at Mi Casita Daycare Center in Camden, New Jersey. Candida Rodriguez's greatest goal is to help the families she serves to realize their own ability to advocate for themselves and their children. By utilizing the strengthening families model, she and her team help support the early learning community through shared power and education. In doing so, they promote the concept that the first 2,000 days of a child's life are the most important. Candida is a graduate of Kingsborough Community College, CUNY, with an Associates Degree in Liberal Arts. In addition, she holds a Family Development Credential from Rutgers University. Candida, along with her team develop and deliver trainings and workshops to parents, peers and the community at large throughout Camden City and Camden County.
Presenter Disclosure Statement:
The planners of this educational activity have no conflict of interest to declare. The speakers have no conflict of interest to declare unless otherwise indicated prior to their presentations.
Continuing Education Information:
Northeastern University School of Nursing is accredited as a provider of continuing nursing education by the American Nurse Credentialing Center's Commission on Accreditation.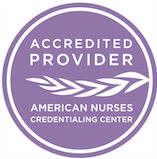 Department of Elementary and Secondary Education Provider Number 2019U0003

Participants successfully completing this program will receive a statement of credit for contact hours. Statements of Credit may be printed on-line after successful completion of the learning assessment.