Rhode Island School Nurses: Orientation to School Nursing in Rhode Island
Click here to REGISTER NOW
Overview:
RHODE ISLAND DOH/PARTNER Orientation Modules

Experts from the Rhode Island Department of Health present these five Rhode Island School Nurse Orientation modules. Modules include Introduction to Orientation to Rhode Island School Nursing parts 1 and 2, Rhode Island Department of Health Immunization Information, Rhode Island Oral Health Information, Rhode Island Asthma Program, and Rhode Island Department of Health School Nurse Perspective on Student Access to Sexual Health Services. Asthma module is included in the Orientation package.
Cost:
$ 80.00
Contact Hours
4
Objectives:
Objectives /Learning Outcomes are shown at the beginning of each module.
Presenter:
Linda Mendonca DNP, MSN, NCSN, PHNA-BC, FNASN has been a registered nurse for 38 years practicing school nursing for 23 years overseas and in five states as a military spouse. With the practice of school nursing in the arena of community health; Linda has had the opportunity to network and collaborate with many community partners here in Rhode Island. She has served on school nursing organization boards on the state and national level. She currently teaches community/public health nursing at RI College School of Nursing and consults part-time as a state school nurse consultant at the RI Department of Health. Linda is very passionate about environmental health and currently serves on the RI leadership and Northeast boards for the American Lung Association and the RI Asthma coalition. Other work includes her role as VP serving on the Healthy Schools Network board; a national organization advocating for a healthy school environment and is a member of the ANA-RI environmental health subcommittee.
Tricia Washburn, BS serves as Chief, for the Center for Preventive Services at the Rhode Island Department of Health. The Center for Preventive Services includes the Oral Health Program, the Office of Immunization, the Asthma Control Program, and Adolescent, School Health, and Family Planning programs. Ms. Washburn has worked in public health for over 20 years in the areas of adolescent, school, and reproductive health, and for the past seven years provided direct oversight to the Office of Immunization. Ms. Washburn received her Bachelor of Science degree in Health Education with a minor in Community Health from Rhode Island College.
Ellen Amore MS, is currently the Manager of KIDSNET, Rhode Island's Integrated Child Health Information System that contains preventive health care information for Rhode Island children. Other programs at the Rhode Island Department of Health that she has managed include Newborn Hearing Screening, Newborn Bloodspot Screening, Newborn Developmental Risk Assessment, and home visiting. Her education includes a BA in Human Biology, with a concentration in child development, from Stanford University, and an MS in Maternal and Child Health from the Harvard School of Public Health.
Samuel Zwetchkenbaum, DDS, MPH, is the Dental Director in the Oral Health Program in the Rhode Island Department of Health and in the Medicaid Program at the Executive Office of Health and Human Services. He received his bachelor's degree from Brown University in 1983, his dental degree from North Carolina in 1987, and his Master of Public Health from University of Michigan in 2005. He completed a Fellowship in Geriatric Dentistry through the New Jersey Institute for Successful Aging in 2016. Previously serving as faculty at University of Michigan, Sam has provided clinical care in a variety of settings, including community health centers, hospitals, nursing homes, and private practice. He is immediate past president of the Special Care Dentistry Association and is currently chair of the Healthy Aging Committee of the Association for State and Territorial Dental Directors
Ashley E. Fogarty, MPH Ashley Fogarty is the Program Manager for the Rhode Island Asthma Control Program (RIACP) at the Rhode Island Department of Health (RIDOH). Before coming to RIDOH, she graduated from the University of Connecticut Graduate School, where she received her Master's Degree in Public Health. Her interest in environmental health began during her second year of graduate school, when she worked in Tanzania to research tropical diseases affecting people living in the Lake Victoria region, including Schistosomiasis and helminth worms. After receiving her MPH, she worked as a Program Manager for the Brown University AIDS Program (BRUNAP) and worked as a Senior Research Assistant focused on HIV and Sexually Transmitted Diseases work at The Miriam Hospital. Much of her experience in public health prior to working at RIDOH involved HIV/AIDS and sexually transmitted diseases. In her current role, Ashley is responsible for managing the RI Asthma Control Program and coordinating individual asthma interventions including the Home Asthma Response Program, Breathe Easy at Home Project, and Cool It Off. Additionally, Ashley manages the Rhode Island Association for Certified Asthma Educators (RIACAE) organization and participates on the Rhode Island Alliance for Healthy Housing (RIAHH), serves as a commissioner on behalf of RIDOH for the RI Building Code Officials and has been involved with the Fix Our Schools Now Coalition. Ashley is very interested in the social determinants of health, and health disparities negatively impacting Rhode Islanders living in the urban, low-income regions of Rhode Island. She is also very interested in reducing asthma and other healthy housing-related health disparities in the state.
Presenter Disclosure Statement:
The planners of this educational activity have no conflict of interest to declare. The speakers have no conflict of interest to declare unless otherwise indicated prior to their presentations.
Continuing Education Information:
Northeastern University School of Nursing is accredited as a provider of nursing continuing professional development by the American Nurse Credentialing Center's Commission on Accreditation.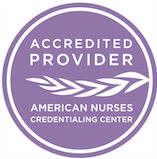 Department of Elementary and Secondary Education Provider Number. 2019U0003

Participants successfully completing this program will receive a statement of credit for contact hours. Statements of Credit may be printed on-line after successful completion of the learning assessment.