Current Substance Use & Abuse Among Youth & Assessment Awareness
Click here to REGISTER NOW
Overview:
Chief Peter Buck, Drug Recognition Expert (DRE), presented current drug trends seen in our communities, identified current substances being used in MA, describes drug paraphernalia, as well as identification of physical and clinical signs of impairment we might observe in our health offices. This presentation was given at the Summer Academy, on August 9th, 2022.
Contact hours: 1.5 Cost: $25 Length: 1 hour, 30 minutes
Cost:
$ 25.00
Contact Hours
1.5
Objectives:
After viewing this presentation, the learner should be able to
Identify current Substances that are being used in Massachusetts

Recognize Paraphernalia that is commonly being used to package and ingest drugs

Identify Physical & Clinical Signs of Impairement
Presenter:
Chief Peter Buck is a twenty-six-year veteran of law enforcement, currently working for the Town of Petersham where he serves as the Chief of Police and Assistant Emergency Management Coordinator. Immediately prior to assuming the Chief's position with Petersham, Chief Buck was a Detective with the Athol Police Department, where he was assigned to the Detective Bureau and the Northwestern District Attorneys Anti-Crime Task Force, with a concentration of Narcotics Related Offenses. Chief Buck's secondary duties were related to training and standards. Specializing in Operating Under the Influence of Alcohol and Drugs, and Narcotic Interdiction cases, Chief Buck is a certified instructor in Drug Identification and Investigation, Standardized Field Sobriety Tests, Speed Measurement, Infrared Breath Testing/Preliminary Breath Testing, RADAR/LIDAR, Criminal Law, Constitutional Law, and Motor Vehicle Law, Auto Theft Investigations, Crime Scene Investigations, Criminal Investigations, Death Investigations, Interview and Interrogation, and Sexual Assault Investigations. Chief Buck is the Massachusetts Statewide Coordinator of the Drug Evaluation and Classification Program, with oversight over the Drug Recognition Expert (DRE) Program, Advanced Roadside Impaired Driving Enforcement Program (A.R.I.D.E.), and Drug Impairment Training for the Education Professional Program (D.I.T.E.P.) Chief Buck is a Tactical Medic/EMT-T and has completed specialized training including the Counter Narcotics & Terrorism Operational Medical Support (CONTOMS) and the Law Enforcement Advanced Casualty Care (LEACC.) Buck is an Instructor of the First Responder C.P.R. Program, Tactical Casualty Combat Care (TCCC) Pre-Hospital Trauma Life Support (PHTLS) Officer Down Rescue (ODR) and Police Interactions with Persons with Mental Illness. Chief Buck continues to teach at municipal and state police academies, as well as colleges throughout New England including Northeastern Universities Nursing Program and Massachusetts College of Pharmacy & Health Science. Chief Buck has been qualified in Massachusetts Courts as an Expert Witness in the fields of Chemical Breath Testing, Standardized Field Sobriety Testing, Horizontal Gaze Nystagmus and the Drug Recognition Expert Program. He also has a background in Emergency Medicine working as an EMT and EMT Instructor for the past twenty-nine years. Chief Buck has completed studies at Quinsigamond Community College and Curry College in Worcester Massachusetts. Buck is an FBI-LEEDA Trilogy graduate. Buck graduated from the Massachusetts Police Training Council Police Academy and is certified by the International Chiefs of Police (I.A.C.P.) as a Drug Recognition Expert Instructor. Chief Buck completed the FBI-Law Enforcement Executive Development Association's 2020 Trilogy, 338th Executive Leadership Institute, 435th Command Leadership Institute, 568th Supervisory Leadership Institute, and the 110th Media & Public Relations Course.
Presenter Disclosure Statement:
None of the planners for this educational activity have relevant financial relationship(s) to disclose with ineligible companies whose primary business is producing, marketing, selling, re-selling, or distributing healthcare products used by or on patients.

At this time, none of the presenters for this educational activity have relevant financial relationship(s) to disclose with ineligible companies whose primary business is producing, marketing, selling, re-selling, or distributing healthcare products used by or on patients. If relevant financial relationships are identified, this information will be shared with learners prior to the educational activity.
Continuing Education Information:
Northeastern University School of Nursing is accredited as a provider of nursing continuing professional development by the American Nurse Credentialing Center's Commission on Accreditation.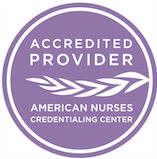 Department of Elementary and Secondary Education Provider Number 2016U018

Participants successfully completing this program will receive a statement of credit for contact hours. Statements of Credit may be printed on-line after successful completion of the learning assessment.