Life-Threatening Food Allergies: Essentials for Nurses & Others Working in the Private School Setting
Location: Webinar: Blue Jeans Video Conferencing
Cost: $10
Contact Hours:
Life-Threatening Food Allergies: Essentials for Nurses & Others Working in the Private School Setting
Dr. Michael Pistiner
Webinar March 7, 2019
3:30-4:30 pm EST
(sign on to Blue Jeans at 3:20 pm to make sure you are able to get on the webinar)
Link will be sent 24 hours ahead of the webinar

Michael Pistiner, MD, MMSc is Director of Food Allergy Advocacy, Education and Prevention for the MassGeneral Hospital for Children, Food Allergy Center. He has a special interests in food allergy and anaphylaxis education and advocacy, infant food allergy management, healthcare provider education, facilitating collaborations between the medical home and school health, and maintaining quality of life in children (and their families) with food allergies.
Dr. Pistiner is a fellow in the American Academy of Pediatrics (AAP), where he is a member of the Section on Allergy and Immunology Executive Committee, Council on School Health and the Massachusetts Chapter of the AAP. He is also a member of the American Academy of Allergy Asthma & Immunology and the American College of Allergy, Asthma and Immunology.
Additionally, he serves on the medical advisory board of Asthma & Allergy Foundation of America, New England Chapter and is a voluntary consultant for the Massachusetts Department of Public Health School Health Service Unit. He is author of "Everyday Cool With Food Allergies", co-author of the "Living Confidently With Food Allergy" handbook, and co-founder and content creator of AllergyHome.org.
Continuing Education Information:
Northeastern University School of Nursing is accredited as a provider of continuing nursing education by the American Nurse Credentialing Center's Commission on Accreditation.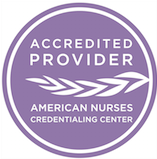 MA Department of Elementary and Secondary Education Provider Number 2016U018
Commercial Support Disclosure:
This program has not received commercial support.
Conflict of Interest Information:
The planners of this educational activity have no conflict of interest to declare.
The speakers have no conflict of interest to declare unless otherwise indicated prior to their presentations.